Atticus is a 10 year old Catahoula mix that my husband and I adopted from a county animal shelter three years ago. I'm Megan. I'm a 35 year-old policy analyst by day, fitness instructor by night. My husband Kevin and I have Atticus, a Great Dane named Spaghetti, and three cats that follow me everywhere like a pack of hungry raccoons. I've had many animals, and loved many dogs, but none so much as Atticus.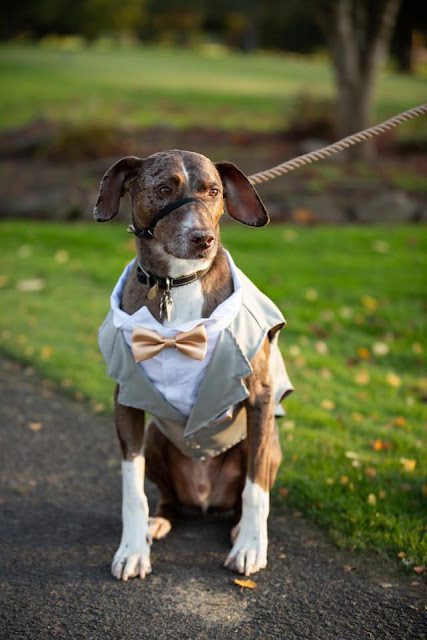 It's hard to explain what's different about Atticus. A rescue that had sat in the shelter for months, he'd clearly known grief and loss before he came to us. Somehow, that has made him more attached to us, more grateful. Kevin adopted Atticus on my insistence after I found Atticus' picture on a shelter's website a few months after we started dating. We weren't technically living together at the time, but after he got Atticus I only spent one night away at my place, then I wound up staying for good. Atticus is the first dog we both had after losing our previous dogs, and really the beginning of our relationship and family.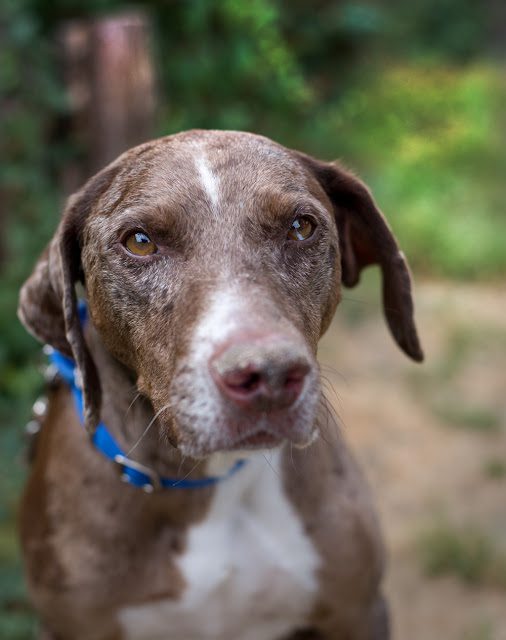 Atticus was rescued off the streets of Gresham, OR. He's a brilliant dog; I can see how he made it as a street dog. At the same time, he always likes to have a pillow to rest his head on, so it breaks my heart to think of him sleeping on a cold, hard street. He doesn't need us, but he wants to be near us.
Atticus' nickname is Crunchy Bear, or Crunch. It's a long story but comes from a text my husband sent me about how our neighbors were staring at Atticus while he "crunched out a two-legged front-pawed bush growler."
Atticus crossed the United States with me twice. We drove from Oregon to Virginia, and back again, for an ill-fated move. Atticus loved living at the edge of nature in the South, but my crunchy PNW heart couldn't stand it there. In Virginia we lived in a townhouse with a backyard that led directly to miles of trails. We spent the shutdowns of 2020 exploring the woods. Atticus is probably a better hiker than me.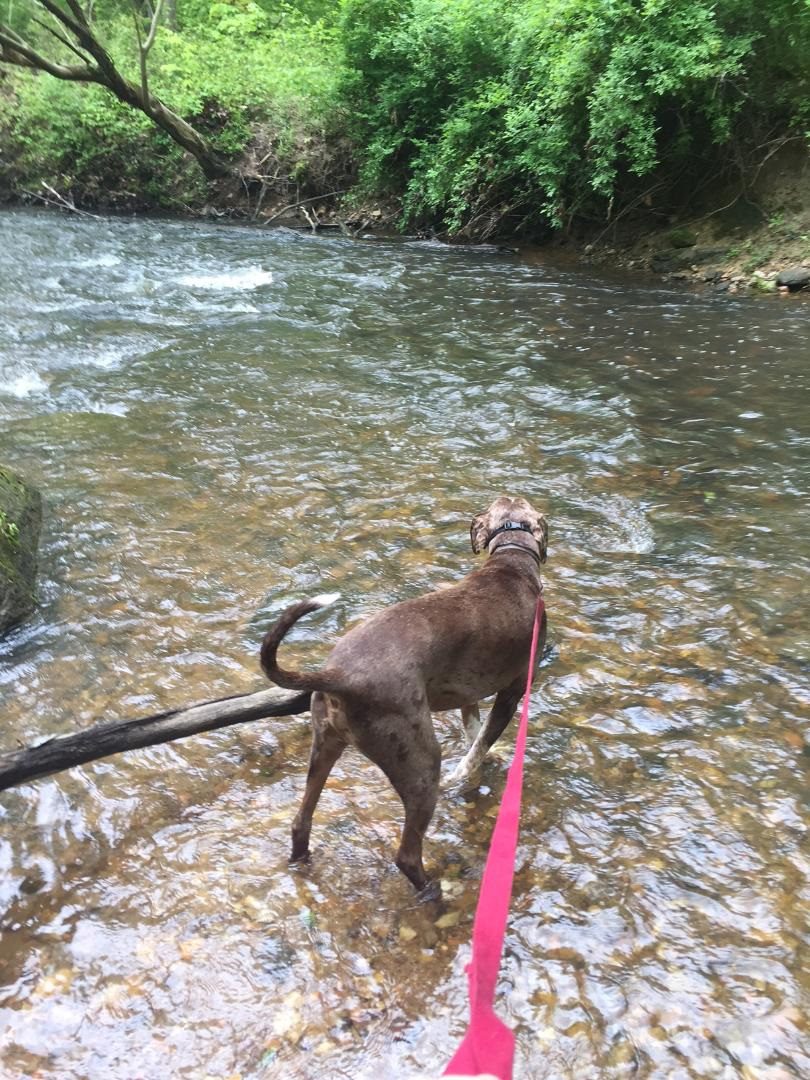 I wasn't originally planning on starting a blog about Atticus' tripawd journey. Writing this out hurts quite a bit. It's all fresh, and painful, and I know the ultimate ending of our story will be sad. But I think that there's a place for stories like ours. I read a lot of stories of dogs that bounced back immediately after surgery, and had easy recoveries. Our surgeon told us that recovery, especially for rear-leg amputees was not hard, and some dogs can recover as quickly as within a week. Before surgery I didn't see (or more likely, I chose to ignore) the stories of dogs that had tougher recoveries. I wasn't prepared for the recovery we had.
Our recovery experience was not easy, nor was it quick. For about three weeks I thought I had made a terrible decision. I thought I had caused my dog terrible pain and suffering that he would not recover from before the cancer claimed his life. Not to mention we spent a large chunk of our savings on it. Two months out from surgery, my outlook is completely changed. Atticus is back to himself. He is pain-free, and we are getting good quality time with him. So I'm piecing together our story with the rough stuff, in hopes it helps someone else going through this.